Samstag, 1. Oktober 2016
ech ha mer gwoenscht, dass mer a me ne Samstig mol oeppis gmeinsam machid. So semmer am Morge of Dallewil gfahre ond send is Wirzweli go spiele ond broetle. Sesch schoens Wätter gse ond ech has gnosse. Denn hemmer ofem Spelplatz no grilliert ond e Brotworscht broettlet. Ech ha 5 x met em Papi doeffe of d'Rodelbahn. Anschliessend semmer no zom Lubi go en Glace näh. Sini Tochter hani weder koennt. Mer send em März em Wallis zäme i de Skischuel gseh.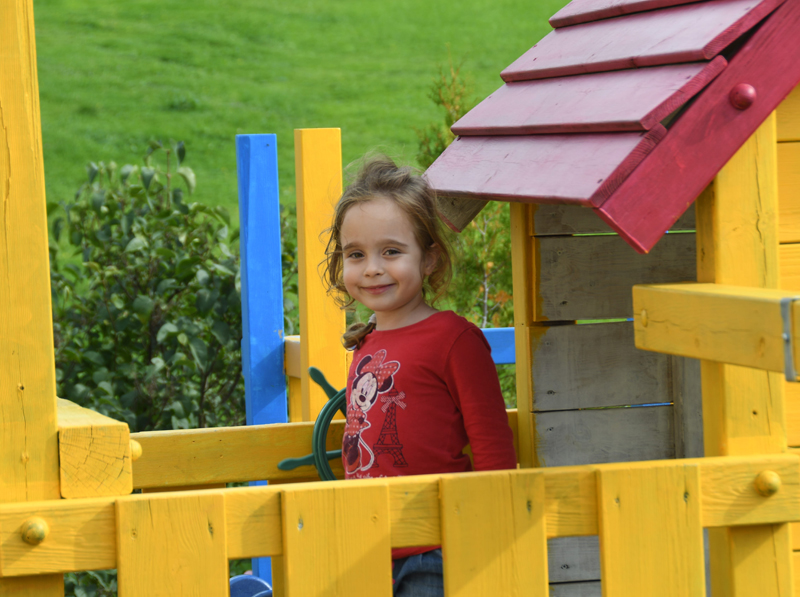 Meh hend no eme ne Hochzig zuglueged ond send denn weder hei gfahre. Ech be mued gse ond igschlofe. Am Obig hani met em Grosi doerfe Speli mache well s'Mami ond de Papi is Kino send.
Montag, 3. Oktober 2016
Ech darf met em Mami a d Määs. Ich cha Roessli riite, Karusell fahre ond aberoetsche. Da ech ned gnueg ha, fahred mer choerz met em Bus hei om de Papi zhole. Debi hed de Bus no en Onfall gha. Met em Papi goemer am Obig denn wieder of Lozärn. Ech ha znacht deheime gässe (Pasta), ha aber weder Honger gha ond es grosses Hotdog verdrückt. Denn no e paar Maroni obedruuf.
Ech ha doerfe Karusell fahre ond ha die vele liechtli gnosse. Denn semmer no zäme ofs Rieserad. Ech ha die ganzi Stadt met de vele Liechtli choene aluege. Mued beni denn am 9i hei gange.